Annual Servus Spring Food Drive; April 16, 17 & 18, 2021
Hertz has kindly provided trucks that will be stationed at local grocery stores, Walmart and Anzac Grocery Store throughout the event to collect much needed donations to help those in our community who cannot afford to feed themselves. The trucks will be positioned at the stores Friday, April 16 to Sunday, April 18; and we need your help!
At least three volunteers in varying shifts will man each truck to hand out shopping lists, collect food & cash, and document cash donations. We also need volunteers in the warehouse to help sort and put away food as it comes in.
We hope to collect 40,000 lbs. of food and $30,000!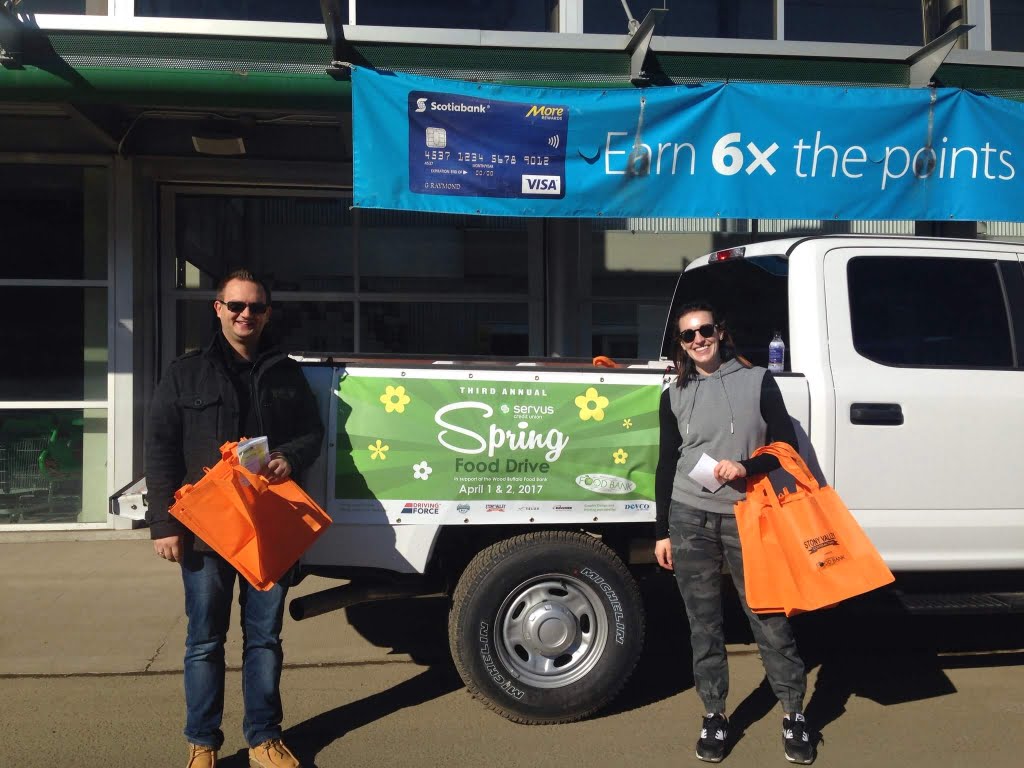 Volunteer to help us collect and support much needed donations throughout the weekend!